Friday, April 23, 2021 / by Ameil Gill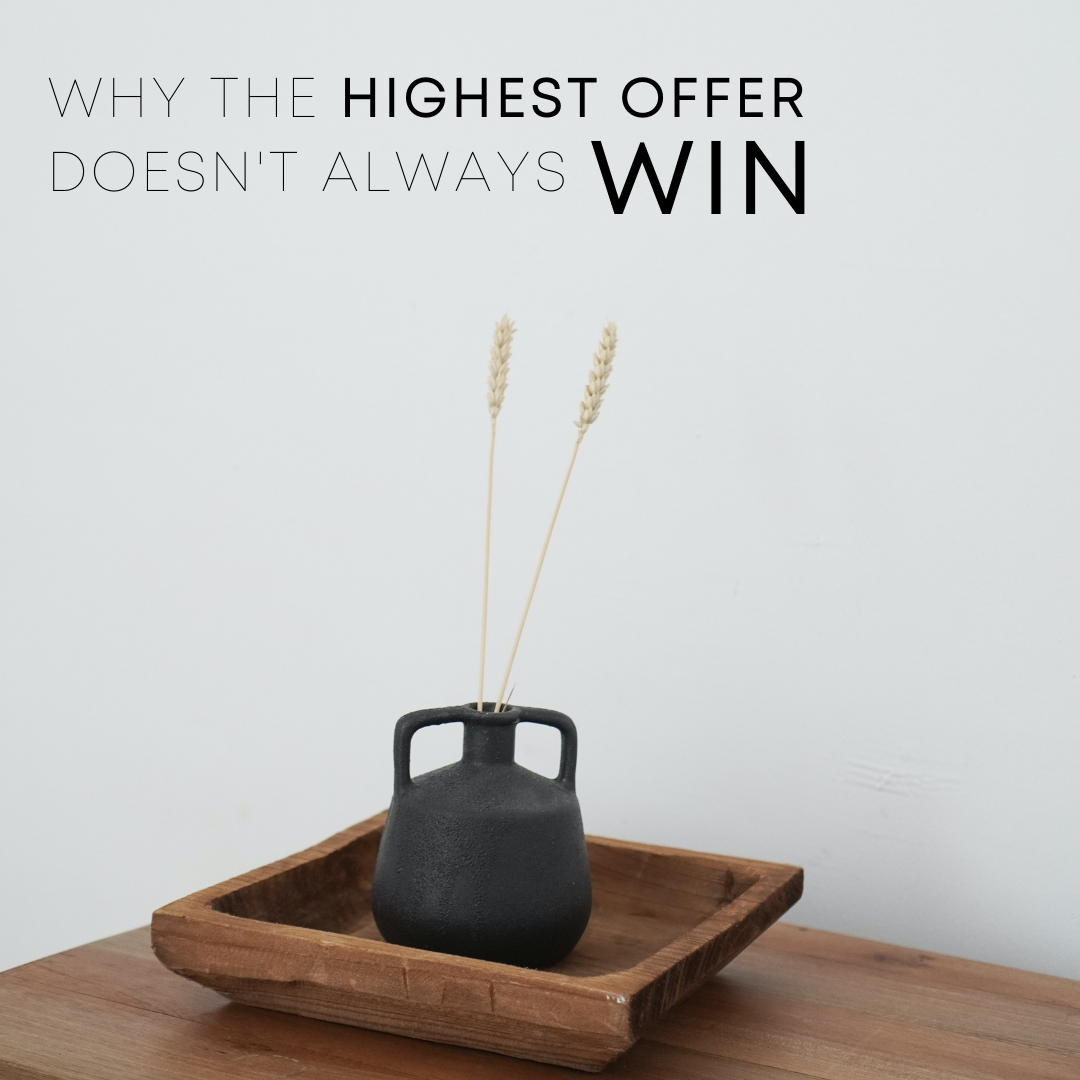 If you've been home shopping in our current market, you know that there are a lot of factors to decide on when submitting an offer. Although many people think that the highest offer always wins, that is not necessarily the case. Here are a few reasons why a seller may NOT choose the highest offer:

1. All cash offers If a buyer brings an all-cash offer, the seller doesn't have to worry about the deal falling through because of financing issues, or an appraisal coming in too low (which can be a concern if there are multiple offers above the asking price

2. Financing One buyer may offer more, but another buyer could be more qualified with more cash for a downpayment, or pre-approved with a more favorable loan program (such as conventional, versus FHA financing, which can sometimes be seen as a riskier loan). Choosing the buyer with stronger financing helps avoid fallouts before settlement.

3. Contingencies If a buyer doesn't ask for contingencies. A common contingency is that a buyer must sell his or her home before buying. The other main contingencies are a mortgage contingency (ie financing), and inspection contingencies. Sellers love when an offer is free and clear of contingencies that could potentially cause a sale to fall through or cost them money.

4. Personal stories Sometimes buyers want sellers to know exactly why their home is "the one" for them, and sometimes that is the reason a seller chooses one offer over another- especially if a seller has lived in their home for many years and the move is an emotional one. Although it is important to go in with a strong price, sellers also take into consideration other factors when deciding which offer is the winner. Sellers are looking for a competitive offer, that is clean, and with the least amount of contingencies.

If you are looking to buy a home and want an aggressive agent on your side, shoot me a message! I'd love to help you WIN in this market.