Thursday, February 17, 2022 / by Ameil Gill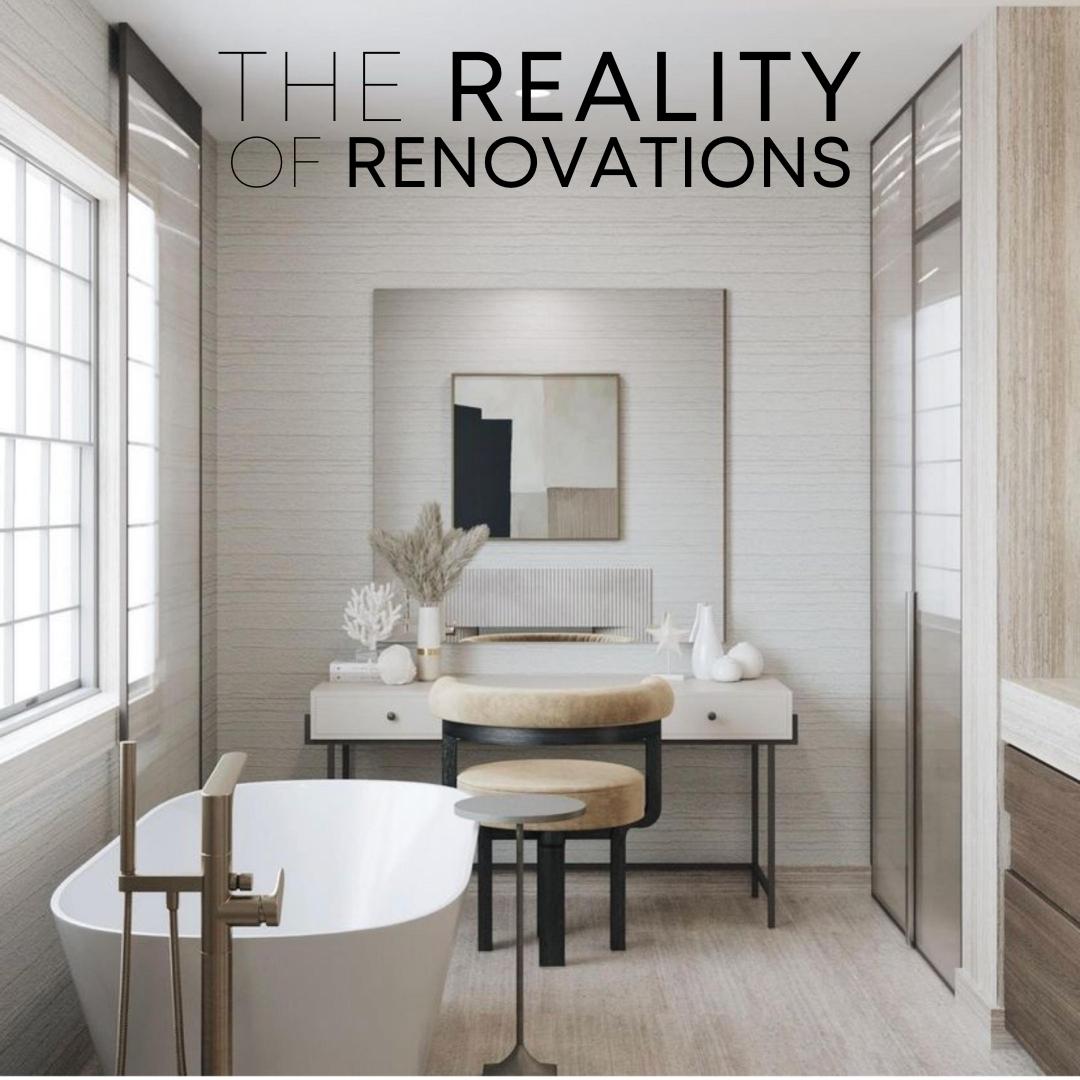 An honest approach to the reality of home renovations: it's not all sunshine and rainbows... It's a process.
No matter what type of change, there's always a mess in its wake. So if you're thinking of tackling your own renovation, make sure you sit down, do your research and planning, and know what you're getting into.
Tv vs reality home reno edition:
cost/budget the actual cost to renovate your home to match what you see on tv or online is one of the biggest misconceptions. That stainless steel french door fridge made by wolf costs $10,000, and that farmhouse sink from kohler starts at $1,000. Sit down with your contractor. Be realistic about your budget and set a contingency line for 10-20% of the projected costs it will cost more than you expect and surprises will come up.
Timing the renovations you see on tv that happen over a week or even just a few days are the result of extensive editing and 24-hour workdays. This is not realistic. Expect that it will probably take longer than you originally planned, especially with all of the shortages in materials and labor we are currently experiencing.
Do you have a plan and know what you can afford? Its important to find a good, trustworthy contractor to complete your renovation. It is critical that you do your research, ask for references, and interview a few contractors to find the best fit. Need some recommendations or guidance on where to start?
Give me a call! 416-884-1359
ameil gill
broker
thegillteam
re/max realty one inc.
Independently owned and operated
#homerenovation #home #homes #renovation #renovate #cost #budget #good #trustworthy #contractor #realestate #realtor