Tuesday, February 22, 2022 / by Ameil Gill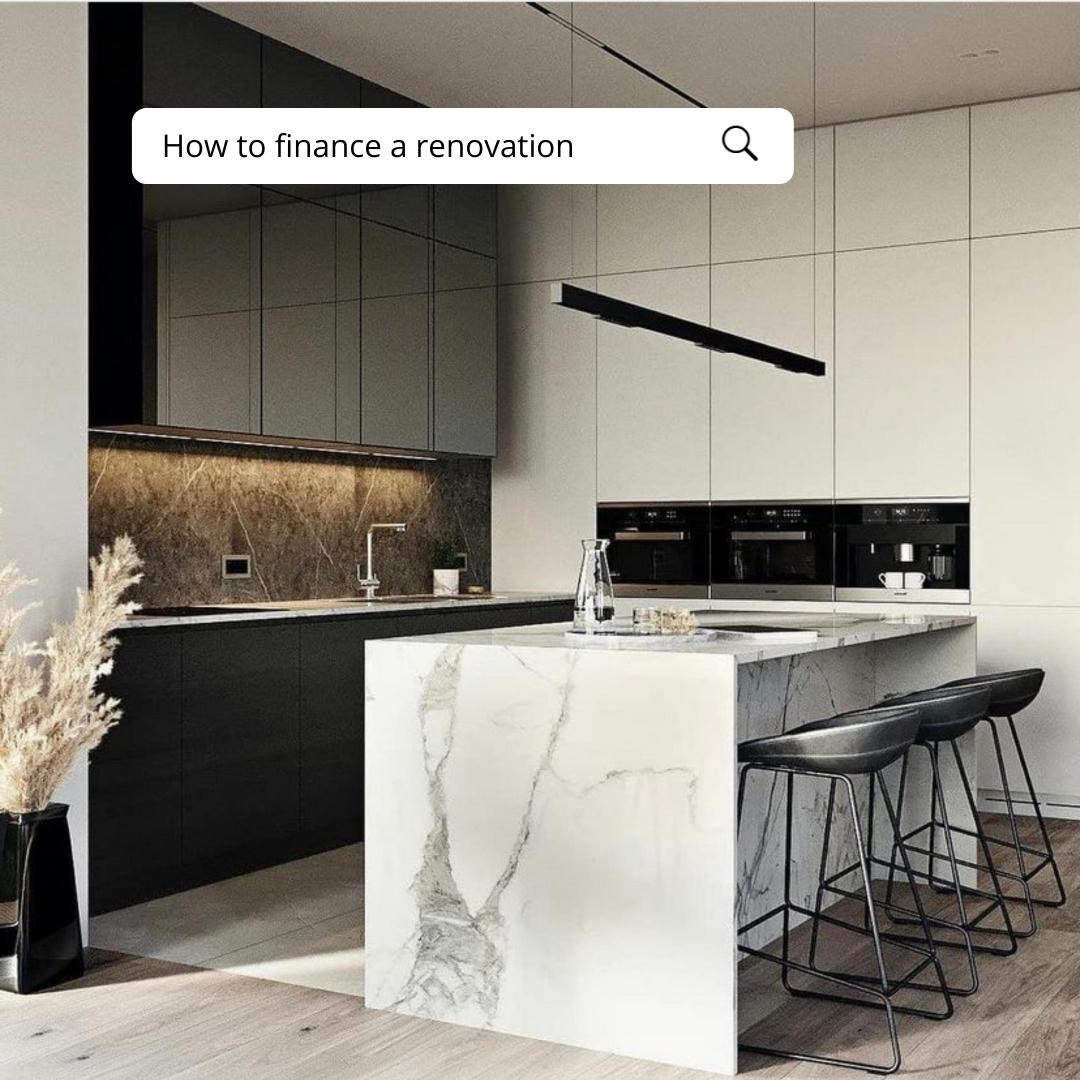 So you're thinking about doing a renovation, but don't have the cash. Don't worry, there are various options to help finance home improvements and renovations!
Let's dive in a little deeper to the most common financing options:
Cash out refinance
this type of refinancing replaces your existing mortgage with a new home loan for more than your current loan amount with the difference being the extra cash. Lenders will generally let you borrow enough to pay off your current mortgage and take out more cash, usually up to 80% of your homes value. You must have equity built up in your house to use a cash-out refinance.
Home equity line of credit
a heloc is another way to borrow against the value of your home. With a heloc, you receive a line of credit usually up to 80% of your homes value, minus the amount of your current loan amount.
Home equity loan
with a home equity loan, instead of getting a line of credit that you can tap into as needed, you would receive a lump sum of money. A home equity loan could make sense if you dont want to do a cash-out refinance because you have a low interest rate.
Credit card
another option for smaller home improvement projects is to use a credit card. This may be a good idea if you can get a 0% introductory rate, and you plan on paying off the amount before the higher interest kicks in. Also look for sign-up bonuses and cashback incentives.
It is equally as important to know how much money you will need for the renovation. If you're hiring a contractor, get a bid for labor and materials, and add on 10% for surprises. If doing the work yourself, compile materials, quantities, costs, to get a total. Be sure to include permit fees, and equipment rental.
If you're considering a renovation, i can provide lender recommendations, as well as i contractors trust, to help make your dream home a reality! Message me today with any questions you may have.
#cashout #refinance #homeequity #loan #lineofcredit #creditcard #homeimprovement #renovation