Tuesday, March 30, 2021 / by Ameil Gill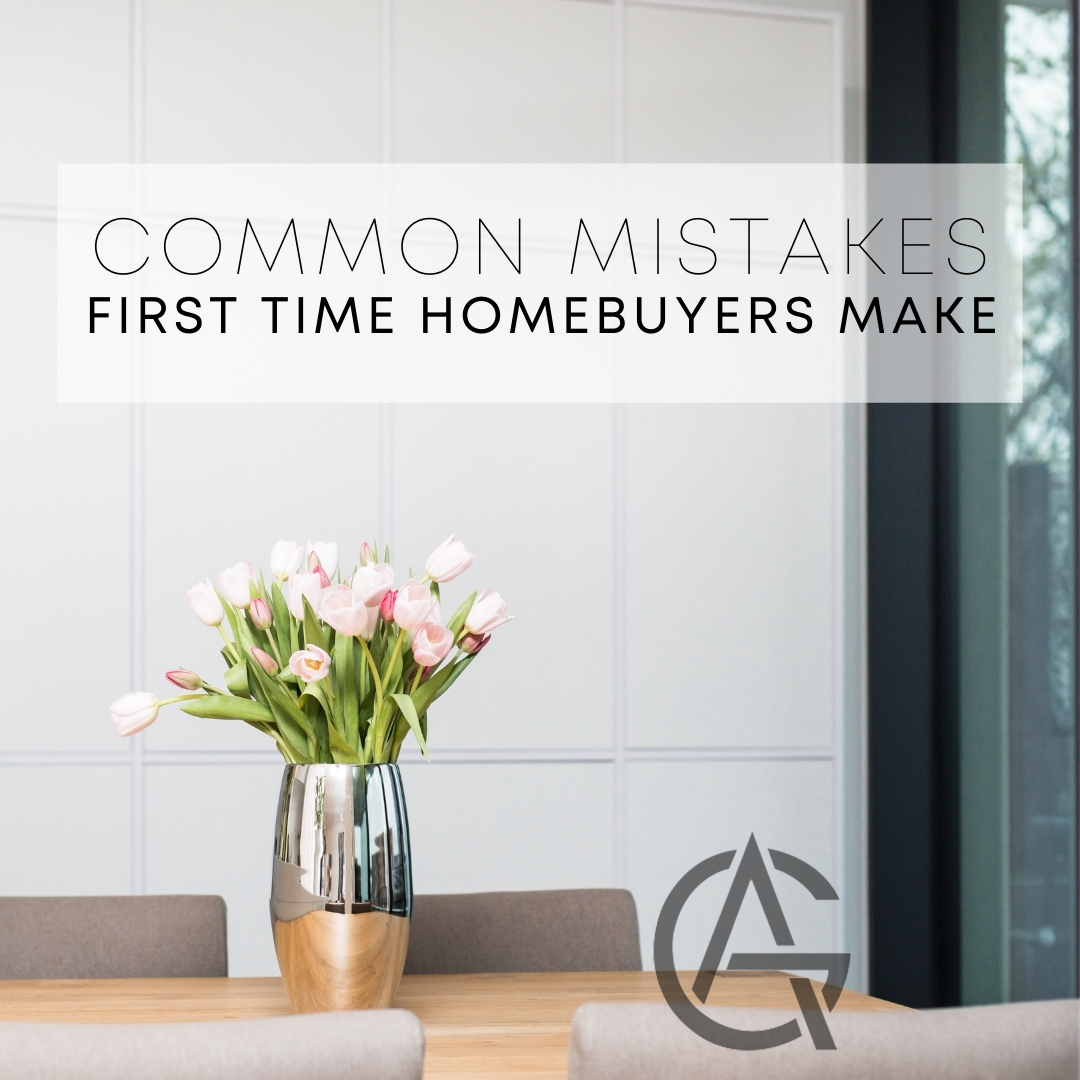 Buying your first home comes with many big decisions, and it can be as overwhelming as it is exciting. It's easy to get swept up in the emotion of home shopping and make mistakes that could leave you with buyer's remorse later. Let's review 3 of the most common mistakes that first-time homebuyers make, and how to avoid them:

1. Shopping for homes before getting pre-approved. I get it, it's more fun to look at homes than it is to talk about your finances. This is a mistake that a lot of first-time home buyers make: They visit properties before finding out how much they are able to borrow. BIG MISTAKE. It is so important to know how much you can afford before you visit homes so that you don't fall in love with a home that you can't afford. Further, in this super-competitive market, you could lose out on a property if you aren't preapproved for a mortgage.

2. Not hiring a buyer's agent. Some homebuyers make the mistake of working directly with the seller's real estate agent (aka the listing agent), who is working on behalf of the sellers. It is important that you find a buyer's agent that you trust, who will work solely in your best interests and guide you through the homebuying process. The best part? They're FREE!

3. Underestimating the costs of ownership. This also goes hand-in-hand with buying more house than you can afford. It's easy to fall in love with homes that might stretch your budget, but overextending yourself is never a good idea. Make sure you take into consideration any HOA fees or condo fees, as well as utility bills such as water & sewer, gas, electric, trash, and cable. It is also important to budget for repairs that you may need in 2-5 years, such as replacing a water heater or a roof. My job is to protect you during the sale as your buyer's agent and make sure you don't have any regrets once you move in!
---